"It is cool here, no doubt about it... but home is home." – report on the subjective wellbeing of Ukrainian children and adolescents living in Poland has been released.
The World Children's Day, that is celebrated annually on November 20th as a remembrance of the Declaration of the Rights of the Child by the UN General Assembly in 1959, became a great occasion to release a joint research report on the subjective wellbeing of children and adolescents living in Poland in the face of the war in Ukraine. The launching conference took place in Warsaw and gathered a few dozens of children rights activists, educators, scholars, diplomats and representatives of Poland's public administration. The honorary guests were children who took part in the research and had a chance to share their experience with the audience.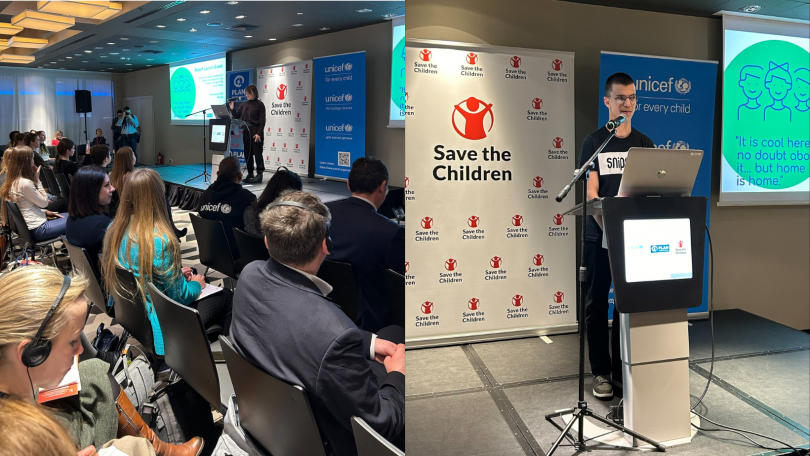 "The nation-wide wellbeing report is an impressive undertaking that identifies children' needs and priorities with respect to number of areas. 104 Ukrainian children and adolescents tried to articulate well the various needs that they have in different pillars of the society. As Save the Children founder Eglantyne Jeb said 'every War, is War against children'. As the testimonies demonstrate there are gaps that require immediate attention from every one of us, so we could improve and make the environment more conducive for these innocent children and adolescents dreaming their homes every day. If there is one thing I personally learned and it stayed with me longer than other finding…it is readiness of Ukrainian children and youth to collaborate and their eagerness to get to results with the team spirit. They are ready to learn, adapt and innovate. So, I believe it is the time for inter-agency cooperation to start following that path when it comes to the Children and youth wellbeing. It is of utmost importance that we start exploring new ways of collaborating further for galvanized inter-agency efforts, where the children's voice stays at the heart of it.", said Bujar Hoxha, Save the Children Poland's Country Director during the conference.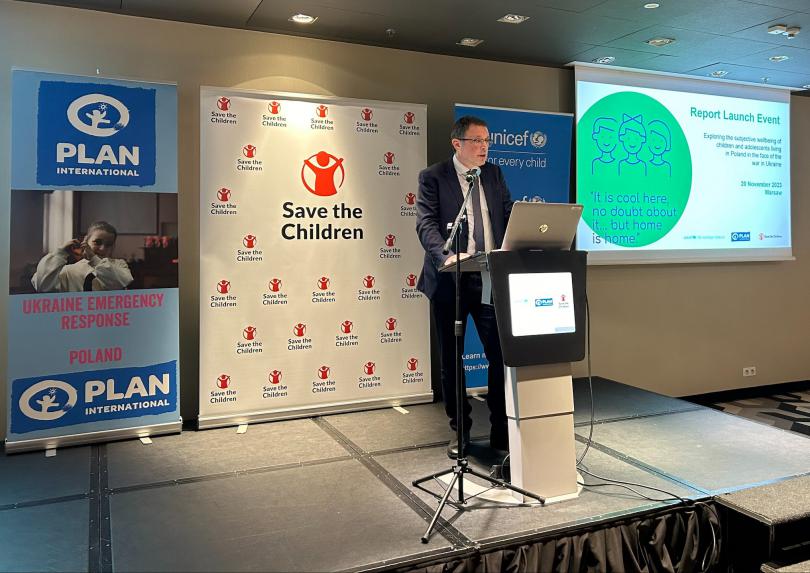 "There are currently 957,000 refugees from Ukraine actively registered as living in Poland. Around 380,000 of them are children. Nearly two years since the escalation of the war in Ukraine, girls, boys and their families are still facing a humanitarian crisis each day," stressed Sue Ellen Stefanini, Plan International Poland's Head of Mission. "It is of utmost importance that children and young people impacted by the war – including those who are internally displaced, have fled to host countries, or are still living in occupied territories – be heard on their needs and priorities, including as it relates to their ongoing protection and wellbeing." – she continued.
The report is based on children's voices and opinions through pictures taken by them and participatory dialogues and was prepared by three international organisations working in the field of child protection in Poland – Save the Children, United Nations Children's Fund (UNICEF), and Plan International. Over a hundred children from Ukraine and Poland who currently live in Warsaw, Wrocław and Kraków took part in the study. It aims to gain a deeper understanding of the challenges that refugee children from Ukraine and children from host communities face, as expressed through their own words and images, and to identify opportunities to enhance their wellbeing.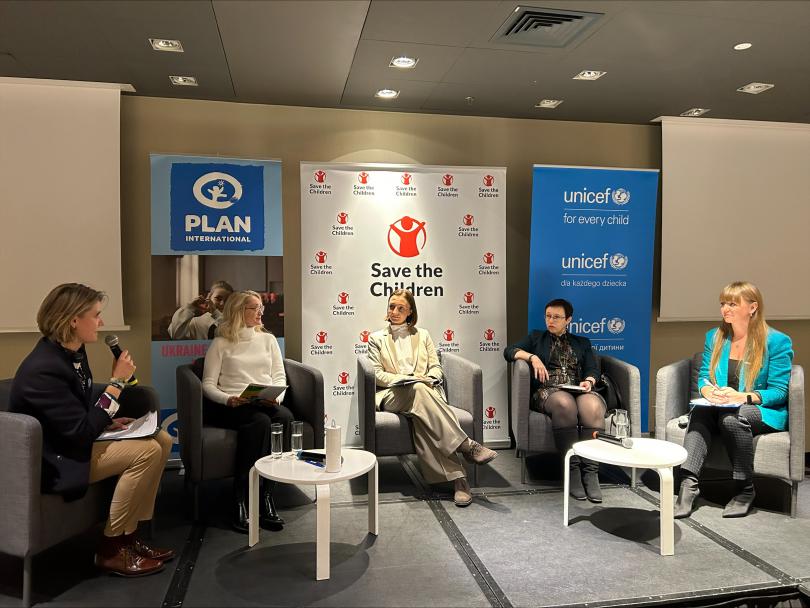 Dr. Rashed Mustafa Sarwar, Country Coordinator for the UNICEF Refugee Response Office in Poland highlighted Poland's role in adopting the Convention on the Rights of the Child and focused on the opportunities the report creates for various stakeholders: "Poland played a unique role in this process, by submitting the first draft of the document prepared by a team lead by a Polish lawyer, Adam Łopatka and ratifying it in 1991. Among the fundamental rights set out in the CRC, there is also a right for children to play a role in shaping their lives. I hope that the recommendations provided in this report will become a useful guide for further actions by national and local authorities in Poland as well as international organisations and civil society and will help us build and support programmes that respond to the needs of children from Ukraine and Poland".
***
Since the start of the war in Ukraine in February 2022, a quarter of its population has been displaced. Many refugees, most of them women and children, have crossed the border into Poland to seek protection from the conflict. Currently, there are almost 960,000 refugees from Ukraine in our country. Of these, 40 percent are children.
Learn more about the report, its findings and recommendations.
Download the report and the child-friendly brief here.