SAVE THE CHILDREN POLAND REPRESENTATIVES PARTICIPATE IN THE 32ND ECONOMIC FORUM IN KARPACZ
Save the Children representatives participated in the 32nd edition of the Economic Forum, which took place in Karpacz, on 5-7 September.
The Forum has been a unique opportunity to reflect on the crucial and emerging needs of refugees from Ukraine, how they have been addressed so far, and how to ensure sustainability of humanitarian aid for Ukraine, as well as uninterrupted support for assistance.
During the event, Bujar Hoxha, Save the Children Poland's Country Director, andKatarzyna Sokolowska, External Relations and Local Government Advisor, took the floor to discuss the multifaceted impacts that the war in Ukraine is having on children and their families, and how to best address them.
"When the war in Ukraine broke out, Poland quickly proved being an incredible example of empathy and support. Children, women, men and communities jointly did their utmost to show solidarity with people fleeing the war." said Bujar Hoxha during the conference. And he added: "Poland should be applauded for the enormous support provided since the very first day of the war."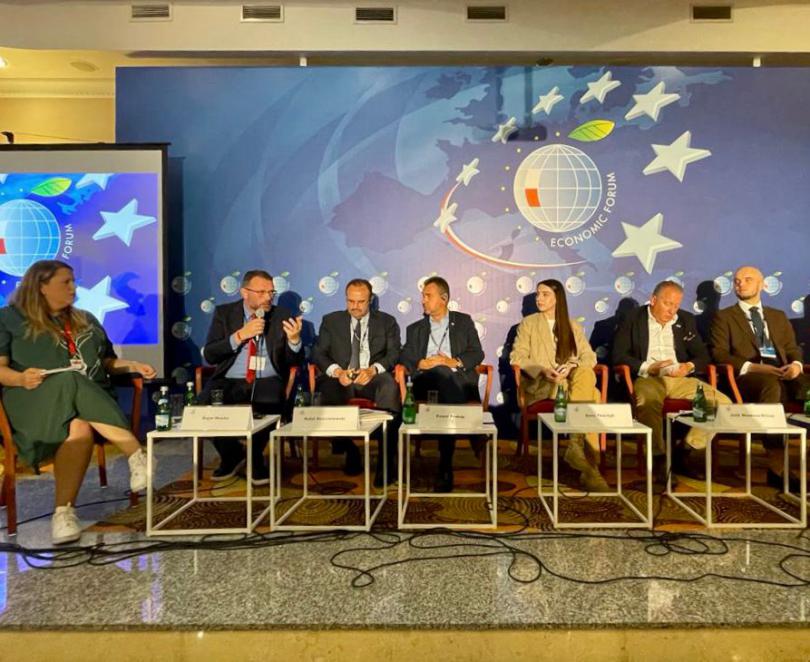 At the same time, however, the situation in Ukraine remains volatile, thus continuously forcing people to flee their homes.In light ofthis prolonged instability, we are aware that the need for a sustainable and long-term response from primary destination countries such as Poland will remain high. Nevertheless, concerns also remain among the humanitarian community.
As Bujar Hoxha highlighted during the Forum: "If the conflict in Ukraine continues, this means that there is a risk for everyone to feel compassion fatigue. We have seen this in many instances and Poland isn't an exception."
Hence, it remains a shared duty for the humanitarian community, the Polish Government, the authorities in Ukraine, as well as the European Union to keep working together to ensure all refugee children and their communities are protected and fully enjoy their rights.
At the same time, Save the Children in Poland will keep working tirelessly to promote children's participation in initiatives like the Forum, as well as in the development of humanitarian responses.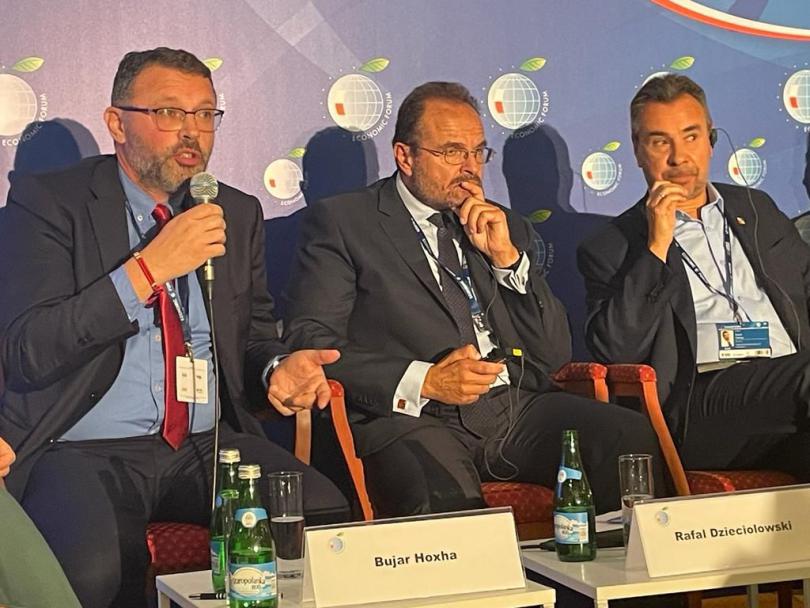 "We - as INGOs, private sector and government officials - need to create the spaces and platforms for children and youth in Poland to raise their voices, and contribute to designing activities and initiatives, tailored to their needs. For years to come, we hope to see more children and youth actively participating in this Forum, to learn from their experiences and views, and for them to play an active role in the decision-making processes that directly affect their lives." - said Bujar Hoxha.